Pop Vinyls and Legacy Figure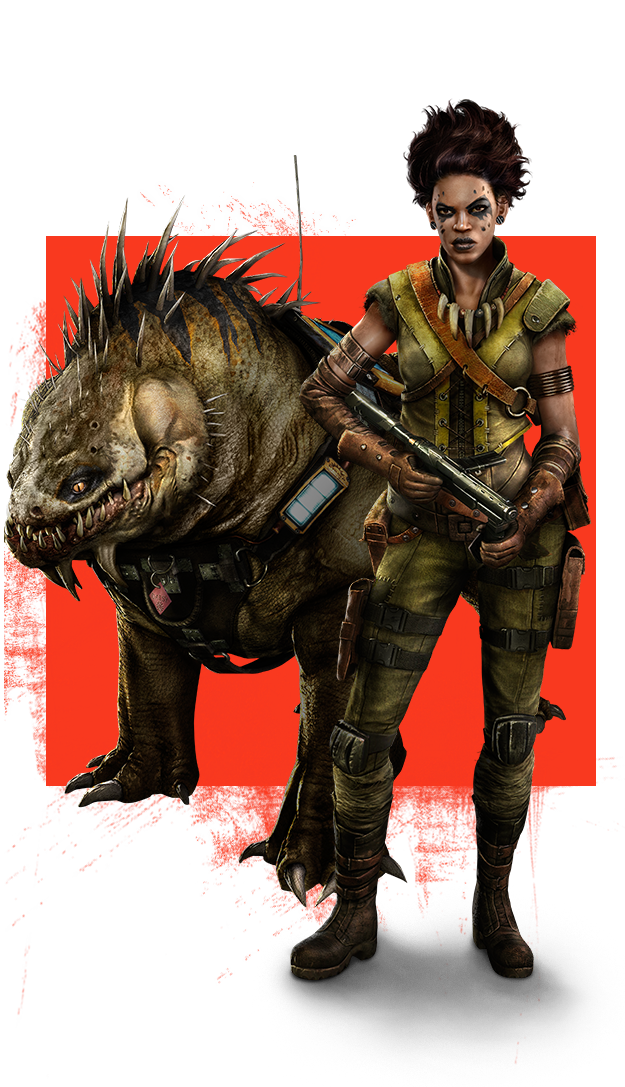 Funko has revealed the first figures based on the upcoming video game Evolve. There will be both Pop! Vinyl Figures as well as highly detail 6″ scale Legacy Series Figures.Here's the breakdown of the characters:
Evolve Pop! Vinyl Figures – March 2015
Evolve Legacy Collection – April 2015
Maggie is a playable Hunter character in Evolve. As the second Trapper-class Hunter, Maggie supports the other Hunters by using traps to slow the enemy Monster; and track it with her pet Trapjaw, Daisy.
A quiet woman with a past shrouded in mystery, Maggie is a loner. For years her only companion was Daisy, her faithful pet Trapjaw. Who needs friends when you have a 400-pound alien dogbeast at your side? When Daisy finds their prey, Maggie relies on her Machine Pistol and Harpoon Traps to bring it down.[1]
Maggie was born on the human colony world of "Factor". Maggie sometimes calls Daisy "Ruva", which Bucket assumes is Daisy's name in her native language.
Weapons and Equipment
Machine Pistol
Maggie's Machine Pistol is her default weapon. It has a wide spread when fired, but can still deal heavy damage against wildlife and Monsters alike.
Harpoon Mine Launcher
Like the other Trapper class Griffin, Maggie uses harpoons to damage large enemies and prevent them from escaping. Unlike Griffin, this weapon lays a proximity harpoon trap that snares the monster in it's field of deployment.
Daisy
Daisy is Maggie's pet Trapjaw. It operates like a bloodhound, tracking the enemy monster's scent. Daisy can also revive downed hunters with the power of nuzzles.